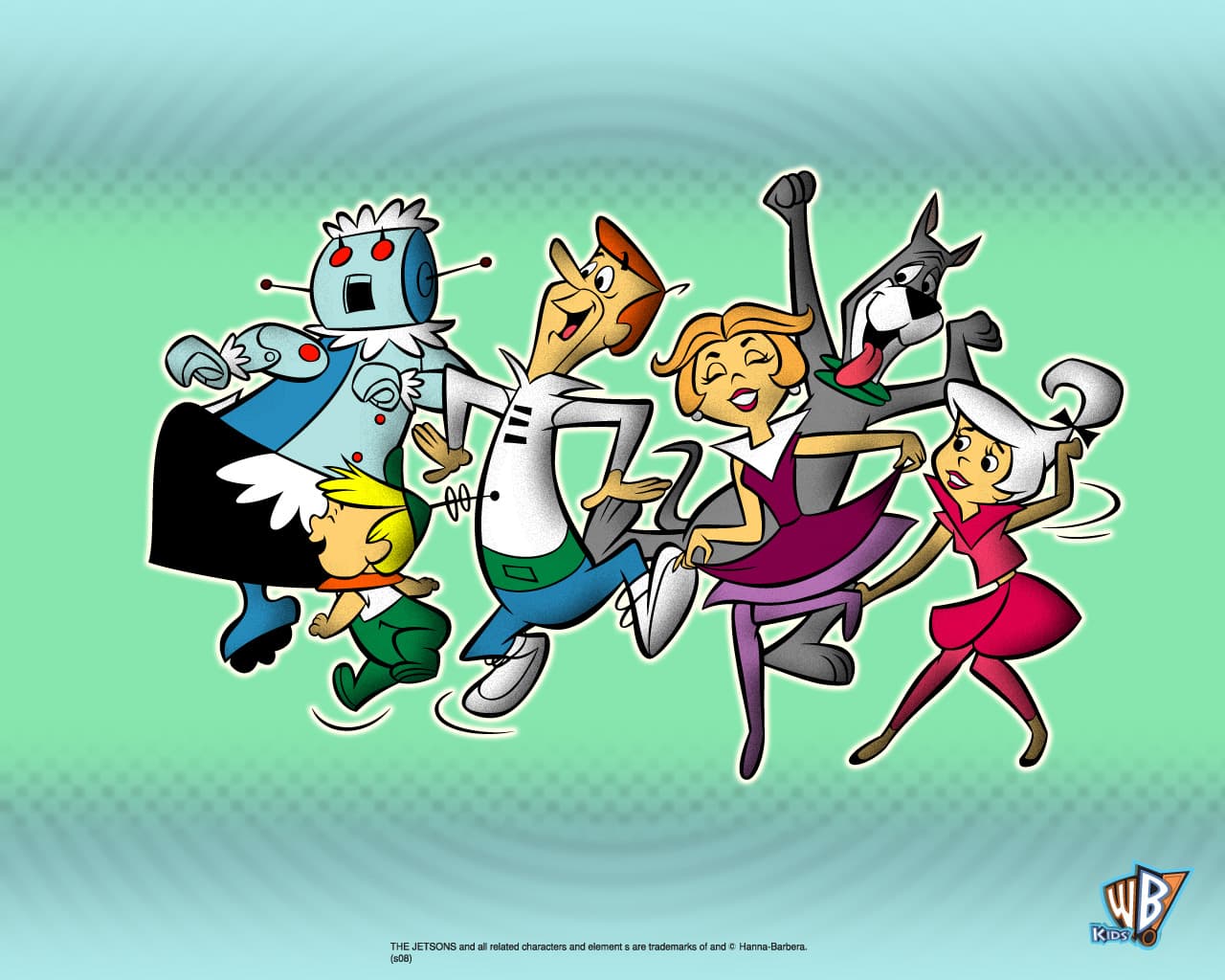 Client: AVE Audio Video Environments
Original article
The classic television cartoon The Jetsons has a permanent place in pop culture history. It centered around a futuristic family with some of the wildest and most luxurious home automation technologies you can imagine.
The Jetsons was supposed to take place in the year 2062, a century after its 1962 debut. So, we actually have several decades before we're all living in the era of George, Jane, daughter Judy, and his boy Elroy.
However, there are some things in this cartoon world that actually do look familiar to the modern-day homeowner. Let's take a look at the concepts The Jetsons got right about "the future" and what we're still waiting to become reality.
Flying Cars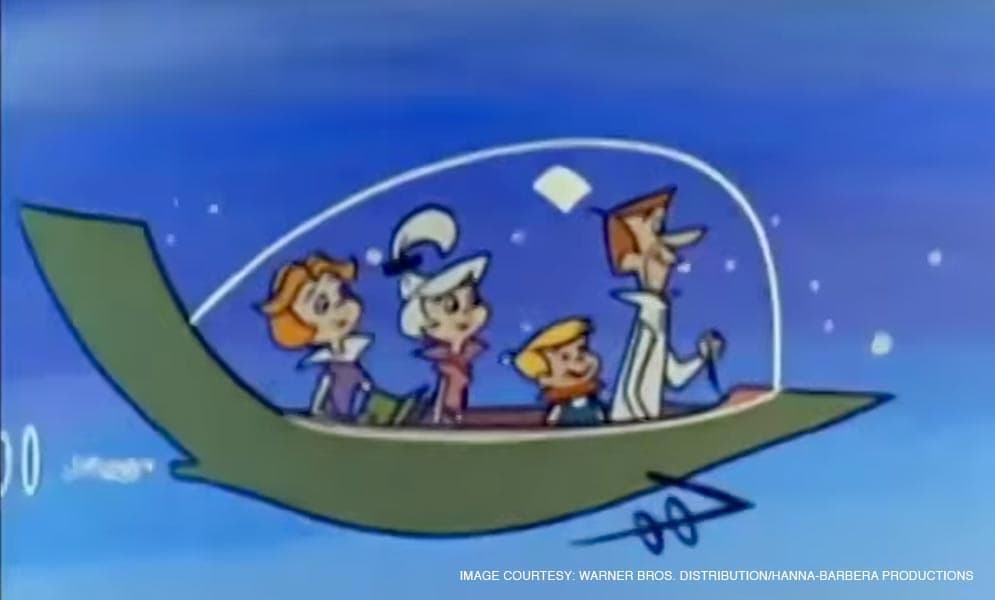 Verdict: Not yet.
Unfortunately, we aren't zipping around in bubble-shaped flying cars trying to avoid traffic jams in the air. It's too bad; George's transportation was pretty slick and you've got to love that bubbly sound the cars made.
We don't have functioning jetpacks like Elroy either, although people are still trying to make ones that work. You could, however, easily own a self-driving or driverless car in your lifetime.
Companies including Google, Ford, Toyota, Tesla, and Audi are all developing their own driverless vehicles. Danielle Muoio at Tech Insider says companies are racing to put models on the road by the year 2020. Even Apple is getting in the game, so you may have an iCar drive you to work one day while you sip coffee and check your email.
Robotic Maids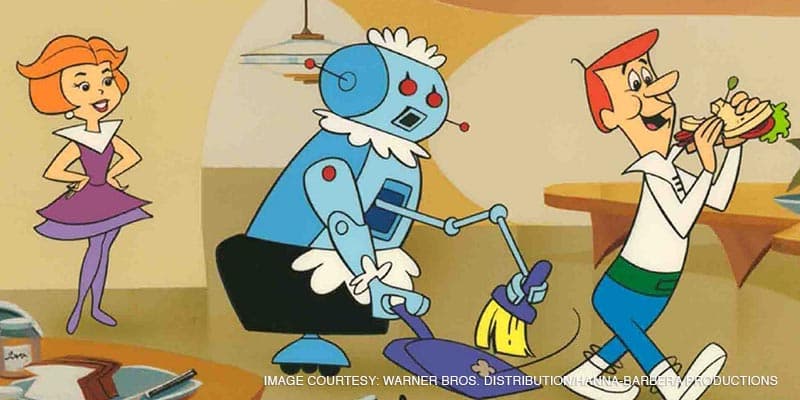 Verdict: Pretty close.
Rosie the Robot worked her metallic butt off for the Jetson family, making their daily lives much easier. She even helped care for the kids!
We don't have robots that are anything like Rosie, but domestic robotics are becoming part of our homes. For instance, there's the Roomba® robot vacuum, which is ideal for giving rides to cats.
Wired.com recently wrote about household robots that could one day do our chores. They include a robot named Atlas from Boston Dynamics.
There are also androids with more human appearances, which could be providing companionship in the future. That is … as long as they don't destroy us first.
George Jetson also had a close relationship with his talking computer, R.U.D.I., which stood for Referential Universal Digital Indexer. Today, we have search engines like Google that index the web. Plus, we have applications like Siri from Apple, Alexa from Amazon, and Cortana from Microsoft, which talk back to us and act like virtual personal assistants.
Pneumatic Tube Travel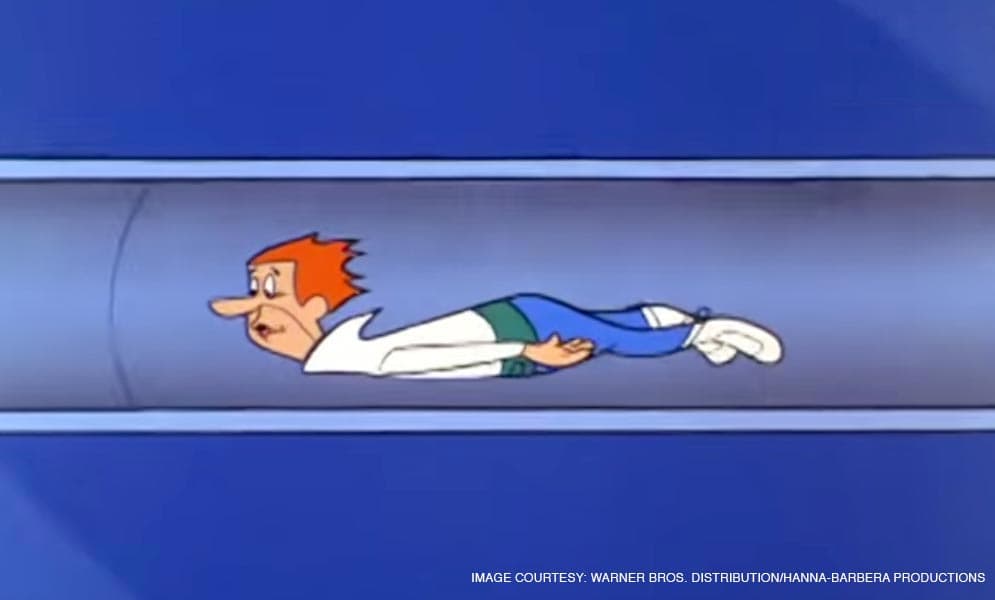 Verdict: Maybe someday soon.
In the Jetson's world, people often traveled around from room to room inside vacuum tubes. It's how the family entered their home and how George was transported into his boss's office so Mr. Spacely could yell at him.
If you're familiar with the ambitious entrepreneur Elon Musk, then you know he's a big proponent of something called the Hyperloop. Musk and the company SpaceX have made existing pneumatic tube technology open source, which means others around the world can work on developing this mode of transportation.
Don't believe us? Check out the website for Hyperloop One.
Video Chatting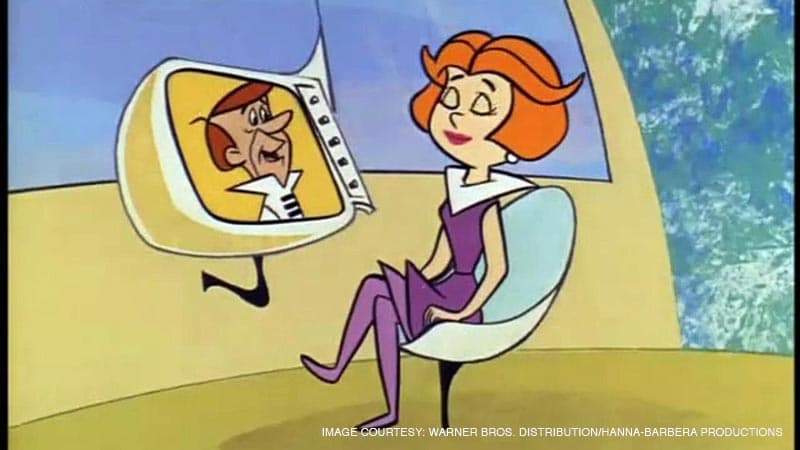 Verdict: Nailed it.
There was a time when actually seeing the person you were talking with on the phone seemed like a somewhat outlandish idea reserved for cartoons.
Then it became a fancy technology big businesses used for teleconferencing. Now it's so commonplace it's free! Anyone who wants to see a friend or loved one who's miles away can use a service like Skype, Face Time, or Facebook Messenger to have a video chat.
Of course, most of us would rather just send a text.
Automatic Meals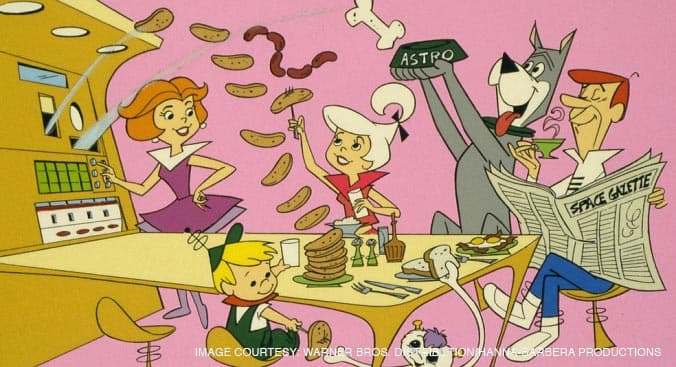 Verdict: We're getting there.
It was pretty easy for Jane Jetson to give her family whatever they wanted to eat. The Jetsons had a spectacular in-home vending machine that could whip up practically any meal.
Nobody has a contraption like that yet. However, there are vending machines that pump out pizzas (they're called pizza ATMs), and inventors are working on ways to make 3D printed food.
The Internet of Things (IoT) is also making our kitchens more connected. That includes refrigerators that order food for you, frying pans with temperature sensors, and plates that let you know when you're over eating! Find out more about emerging smart kitchen technology at Wareable.com.
Everything at Your Fingertips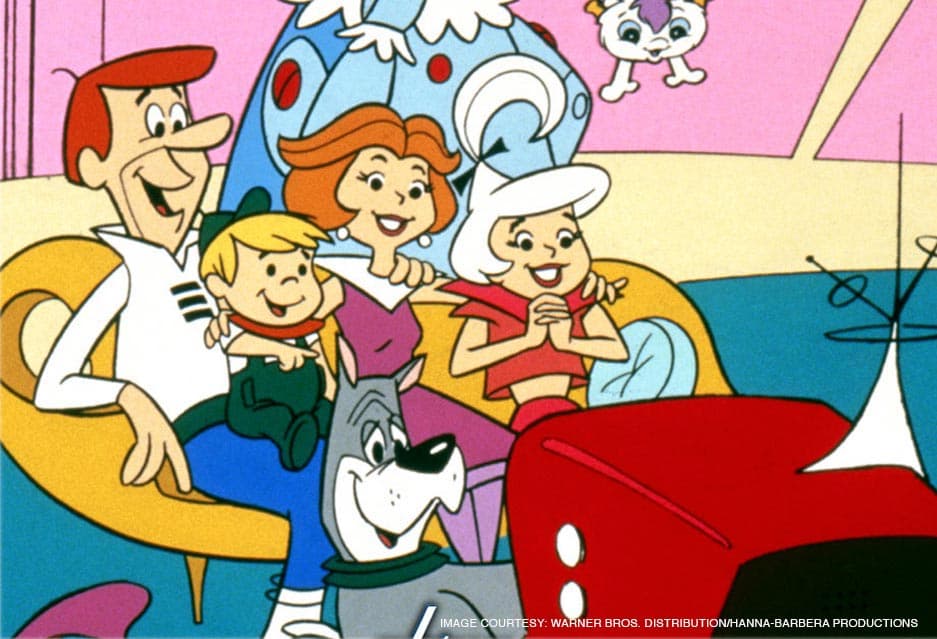 Verdict: Totally a reality!
While flying cars and robot maids are still a fantasy, there are a lot of products for smart homes that are making our lives more convenient. One thing The Jetsons definitely got right is how easy it now is to run our homes with just the touch of a button.
Home automation solutions from A.V.E. in Wisconsin Rapids will make your house feel a lot more futuristic and put total control right at your fingertips! Imagine being able to control all your entertainment devices, lighting, multi-room music, and more with a single universal remote.
Think about how much you could save on energy bills with a programmable smart thermostat that keeps the temperature in your home just the way you like it.
Plus, automated home security puts your mind at ease and lets you keep an eye on what's going on at the house when you're away.
The future is looking pretty bright for today's homeowner!
Want Your Home to be More Like The Jetsons?
Does your home have all the modern-day conveniences you want? If you feel like you need to step into the future, A.V.E in Wisconsin Rapids is here to help.
Contact us for a free consultation today! Our experts will work with you to figure out the best way to make your Central Wisconsin home more comfortable, more convenient, and almost as cool as on The Jetsons.
We'll gladly come to homes all over the area, including the communities of Marshfield, Stevens Point, and Wausau. So give us a call at 715.423.4800!